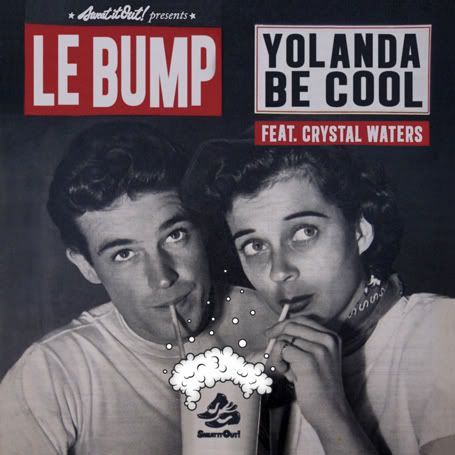 Nine years ago Sydney based dance duo Yolanda Be Cool scored a major dance hit across the world with 'We No Speak Americano', a disarmingly infectious jam that sold around five million copies and went to number one in over 20 countries.
Now Yolanda Be Cool are back, and armed with another potential mega hit single for the summer with the follow up to 'We No Speak Americano'. The song is called 'Le Bump', and features the vocals of Crystal Waters, an American singer-songwriter you may recall for her '90's hits 'Gypsy Woman' and '100% Pure Love'. Then again you may not.
Anyway, Waters mucks in with her soulful enough voice, as the song begins with rather typical club beats before moving in a more R&B, modern soul direction, with snatches of saxophone. As with most dance tracks, the lyrics are more repetitive statements, and in this case, "Let's play Le Bump' is essentially a call to dance.
'Le Bump' will appeal to those who have a taste for commercial dance and electro-inspired pop music, and it is likely that it will achieve some level of chart success, if not as much as 'We No Speak Americano'. However, those who detest the very idea of commercial dance and want to smash their car radio into tiny pieces whenever the latest David Guetta track hits the airwaves, should steer well clear of this. Not for the discerning music critic, this is one for the masses.